Process Equipment Design
At 12:eleven, our design team has spent decades designing customized solutions that solve problems and create lasting value for our partners.
We look at new ways to reconfigure, update and improve upon existing components and technologies to deliver greater efficiencies and operational advantages for our clients.
Facility Layout & Design – 3D Modeling – Drafting – P&ID – Specification-Compliance
Autodesk – Architecture/Engineering Design & Manufacturing Collection – Inventor –AutoCAD – Navisworks – Plant 3D – Revit – Solidworks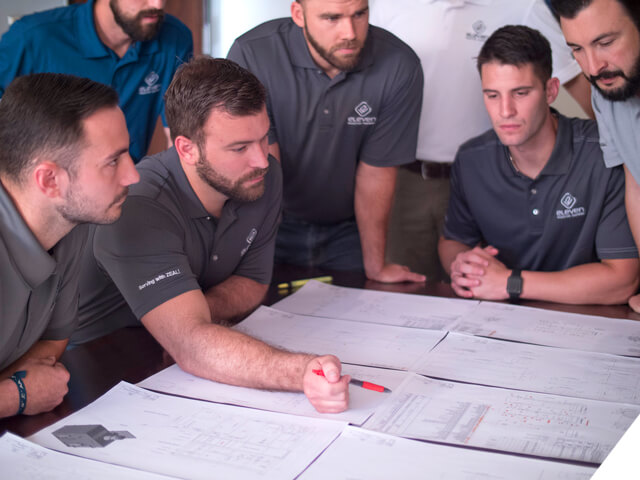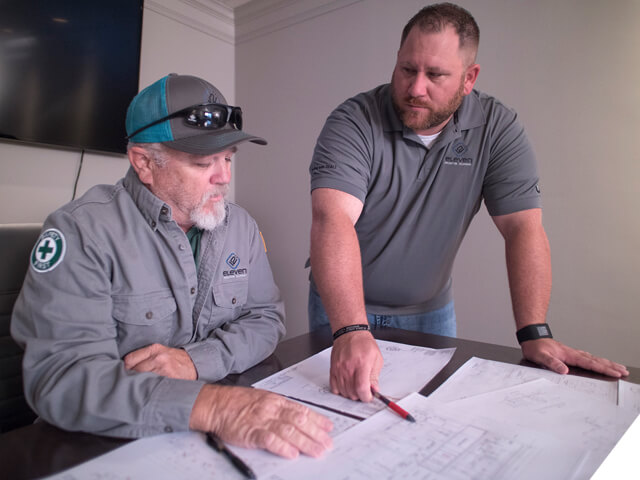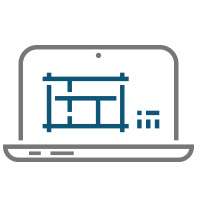 Process Equipment Engineering
Building on our teams 30 years of experience, our licensed professional engineers leverage their expertise to provide cost-effective, customized equipment and components.
For any environment, any conditions and any application, we take the time to get things right, every time.
9 Licensed Professional Engineers LA, TX, CO
Petroleum, Mechanical & Civil Engineering Disciplines
Custom Engineered Well-pad Solutions
Ground-Up Custom Equipment design
Equipment Optimization
Facility Layout & Design
Ansys Analysis
RISA 3D Structural Analysis
Caesar II – Piping Stress
Compress – Vessel Code Calculations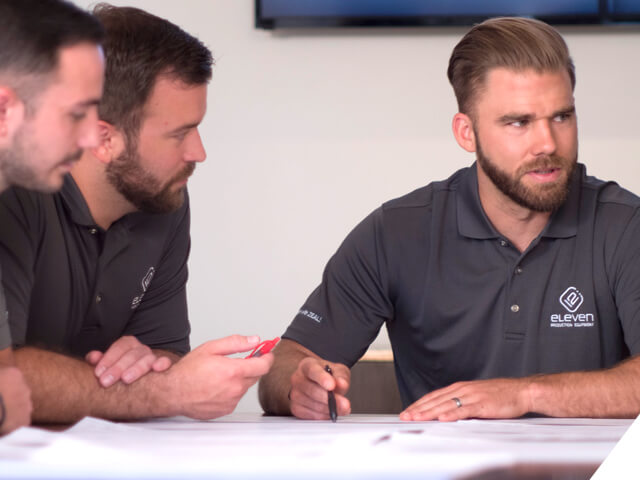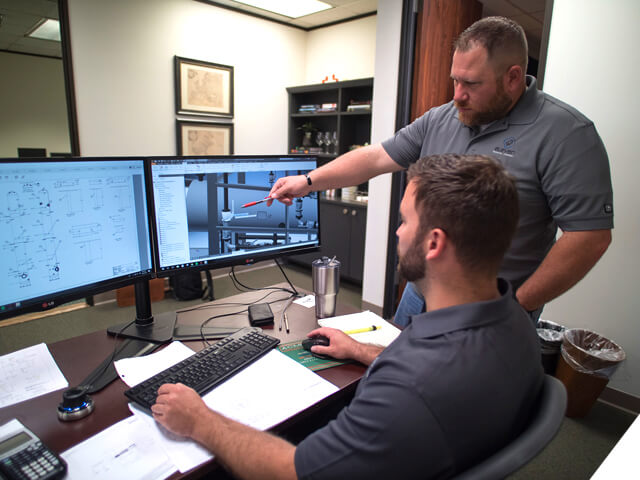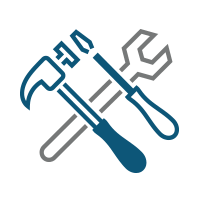 Process Equipment Manufacturing
Our diversified manufacturing capabilities located near major arteries allow us to deliver a broad range of surface production equipment in a timely manner.
With more than 256,000 sq. ft. of manufacturing space at our two facilities in Texas backed by the strengths of our industry professionals, we assure consistent, quality results.
Heavy Fabrication
Mechanical and Hydraulic Assembly
Phosphatizing, Blasting and Wet Paint
Piping, Skids and Assembly Fabrication
Stainless Steel and other Non-ferrous Metals
ASME Code Vessels
Quality Control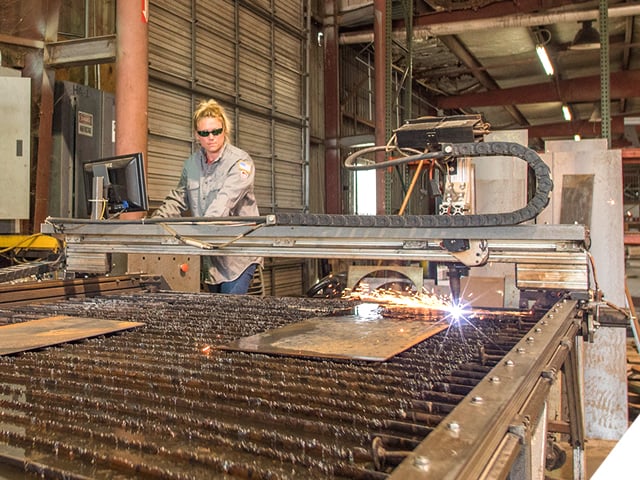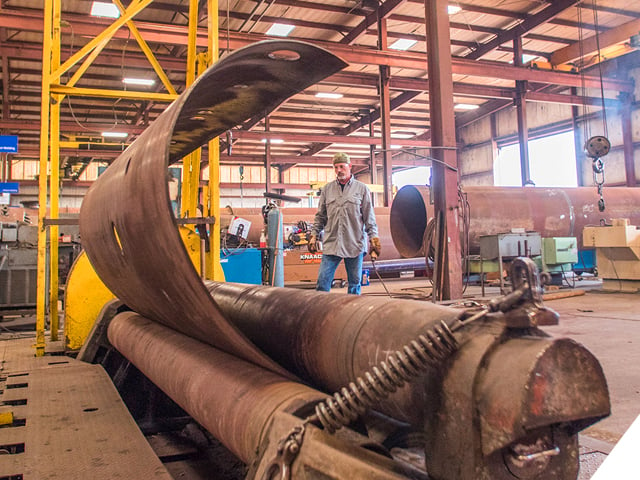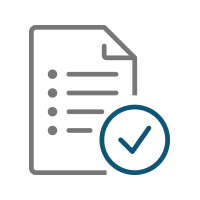 Process Equipment Quality Certifications
7SWE (Construction)
DSQR (Aerospace)

ISO 9001:2015

AS 9100 Rev D

ASME Section VIII, Div 1
U & R stamps
ANSI 331.3
AWS D1.1