About Us
Experienced. Driven. 4th generation management team. Focused on doing what's right for our customers. This is 12:eleven Production Equipment. As a specialty company providing custom design, engineering and fabrication of production and process equipment, we are dedicated to doing what's right for our customers and passionate about creating value on every project.
Innovation at Work
Challenge:
High costs and intensive service of firetube maintenance has been a growing problem for both vertical and horizontal treaters. Due to the corrosive environment of the firetube's location on a vessel (water contact), the risk of failure is significant and the threat of a catastrophic accident (fire) is very high. Even the slightest imperfection in metal integrity from corrosion, such as a small pin-hole, can destroy an entire production facility as the result of fire…and several have been destroyed. This firetube problem posed both a significant environmental risk and severe safety issue – many times occurring after it was too late to prevent the incident.
Solution:
With the extensive oil and gas production background of the 12:eleven team, multiple solutions to mitigate the risk of these firetube failures were evaluated and considered. In order to innovate, many traditional and conventional mental models and production processes were eliminated during the problem-solving exercise. The ultimate solution was to eliminate a conventional treater and introduce indirect heating with a complementary piece of equipment. This allowed for indirect oil heating through a low-pressure method in a non-corrosive environment; therefore, mitigating risk of firetube failures. This new, innovative process not only reduced the environmental risk and the obvious safety issue, but additional safety improvements were realized as it relates to maintenance. The positive impact of the solution also justified a special spacing variance order from the state commission authority. This variance allows for the placement of the production vessel much closer to the storage tanks; thus, significantly reducing the production pad size and resulting in large customer savings.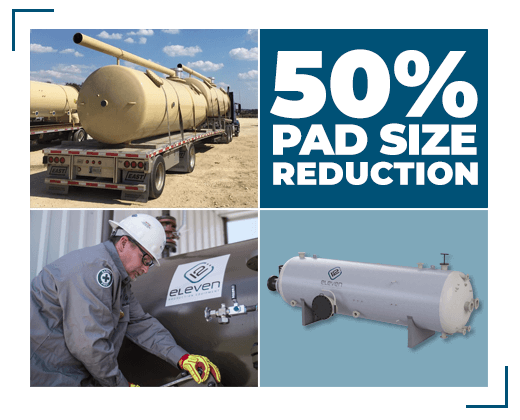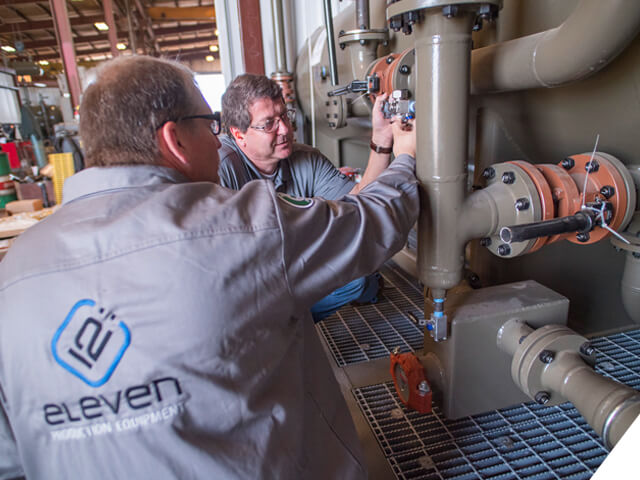 Your Single Source Provider
One stop shop. At 12:eleven, we are a single source for design, engineering and fabrication of multiple production and process equipment categories.
Partner with 12:eleven and eliminate: multiple fabricator, engineering, and vendor relationships; equipment tracking and coordination of multi-components; and complex logistics coordination.
Our customers only need to make one call. Contact Us.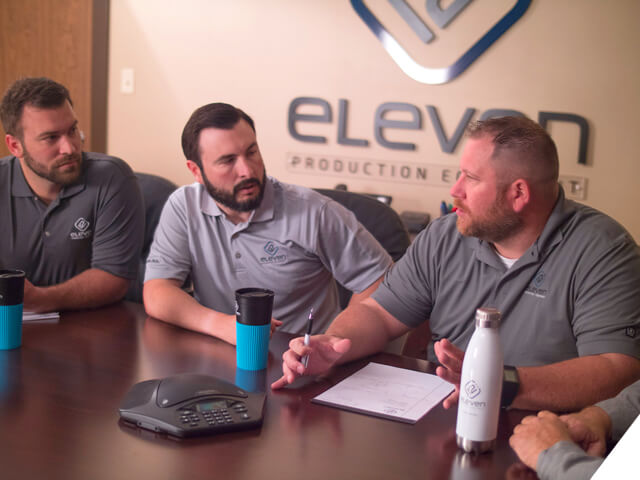 Principles We Live and Work By
Building value for our customers is our objective, providing the best in customer service is how we achieve our goals. Everything that we do is filtered through a set of formal Guiding Principles, which guide our actions and norms of behavior.
These principles are built on a foundation of the following virtues: Integrity, Humility, Respect and Selflessness, and continue through the life of each customer relationship.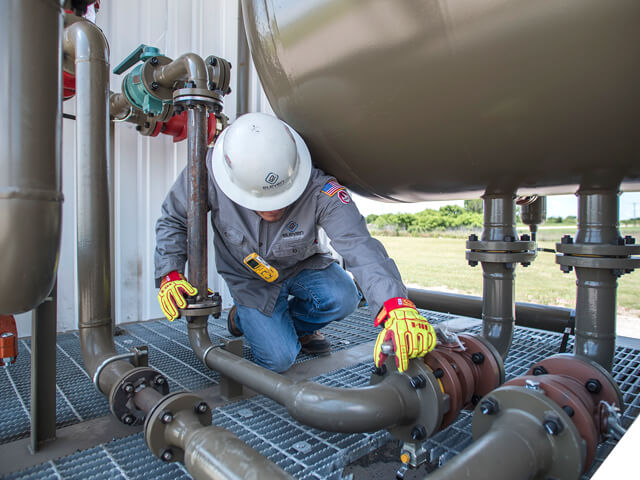 Our Geographic Reach
Anytime. Anywhere.
The 12:eleven geographic support reaches many active basins across North America, including, but not limited to: Bakken, Permian, Delaware, Eagle Ford, Stack, Scoop, Niobrara, Piceance, Barnett, Marcellus and Utica.