Air Compressor Packages
The 12:eleven Air Compressor package is an ESG solution - eliminating GHG emissions from pneumatic controlled equipment!
12:eleven's Compressed Air Packages can convert fuel gas systems and eliminate methane
emissions at well sites and well pads – demonstrating ESG commitments to shareholders, employees, consumers, and regulators.
The main components in the 12:eleven Air Compressor package are the compressor, power source, dehydrator and volume tank. Every air compressor package is designed, engineered and fabricated with a hyper focus on quality!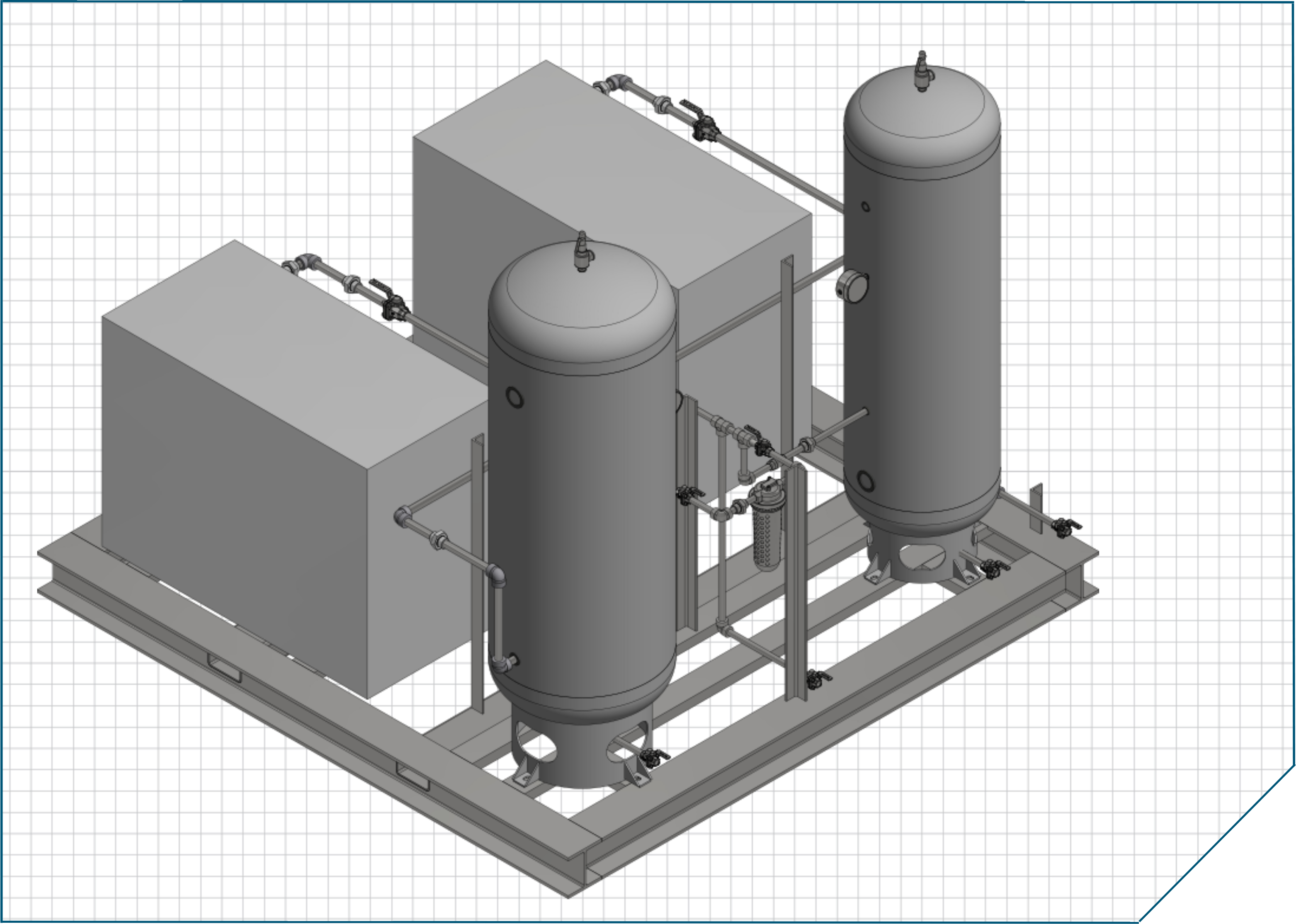 Specifications
7.5 HP (5.5 kW)

208 / 230 / 460 V - 3PH or 1PH

27 cfm (125 psi) / 24 cfm (155 psi) / 19 cfm (175 psi)

Air Tanks - Various Sizes and determined by Customer
10 HP (7.5 kW)

208 / 230 / 460 V - 3PH or 1PH

42 cfm (100 psi) / 38 cfm (125-155 psi)

32 cfm (145 psi) / 25 cfm (175 psi)

Air Tanks - Various Sizes and determined by Customer
Large drop in air oil separator for long life less maintenance cost
Separate oil sump for the large oil capacity
All air and oil lines are stainless / coated steel
Microprocessor digital control monitors
Safety shut down, Phase monitor, Motor amps, Air pressure, Temp, Maintenance log
Units are built with Highest quality US, and foreign parts
Warehouses fully stocked with parts