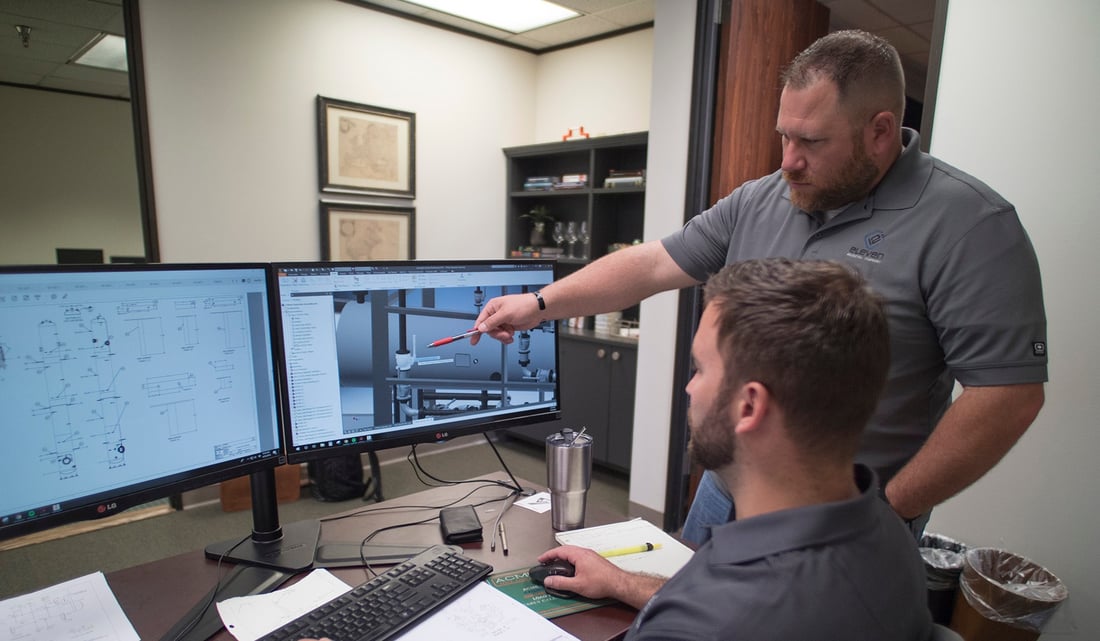 At 12:eleven we draw from our experience in the field and our engineering depth to custom design innovative, yet practical solutions.
Learn more about our design offerings and what separates the 12:eleven design team from that of any other in the field.

Dirt Under Our Fingernails
Tested and proven, our production and process equipment design solutions bring innovations to the field that:
Pay off in greater efficiencies
Reduced costs
Operational excellence
From basic AMSE code pressure vessels to fully customized skid-mounted turnkey well pad solutions, we are here to help solve and support all your custom design production and process equipment needs.
We draw from our experience in the field and our engineering depth to custom design innovative, yet practical solutions.
Design Solutions
At every step in the process, from design to engineering, fabrication and support, we think innovatively to provide solutions that deliver more for our customers.
At 12:eleven, our team has spent decades designing customized solutions that solve problems and create lasting value for our partners.
We look for new ways to reconfigure, update and improve upon existing components and technologies to deliver greater efficiencies and operational advantages for our clients.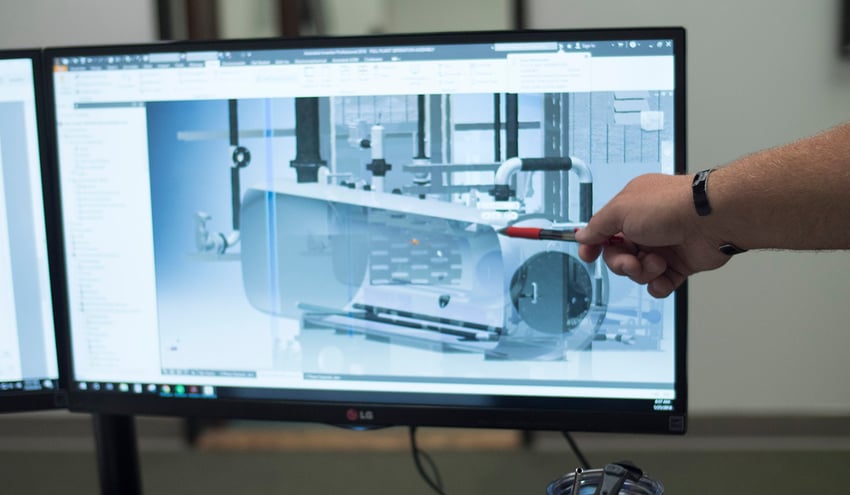 Design Offerings
When it comes to design work our team focuses on the following applications:
Facility Layout & Design
3D Modeling
Drafting
P&ID
Specification-Compliance
Architecture/Engineering Design & Manufacturing Collection
Design Software Capabilities
Our design team are experts at a multi-platform level while using different software platforms, including:
Autodesk
Inventor
AutoCAD
Navisworks
Plant 3D
Revit
Solidworks
Customized Designs Trusted to Perform
Through our deep knowledge in the areas of design, engineering and fabrication backed by our experience in field operations, we create innovative design solutions for production and process equipment that deliver greater value by minimizing investment and maximizing return for our customers.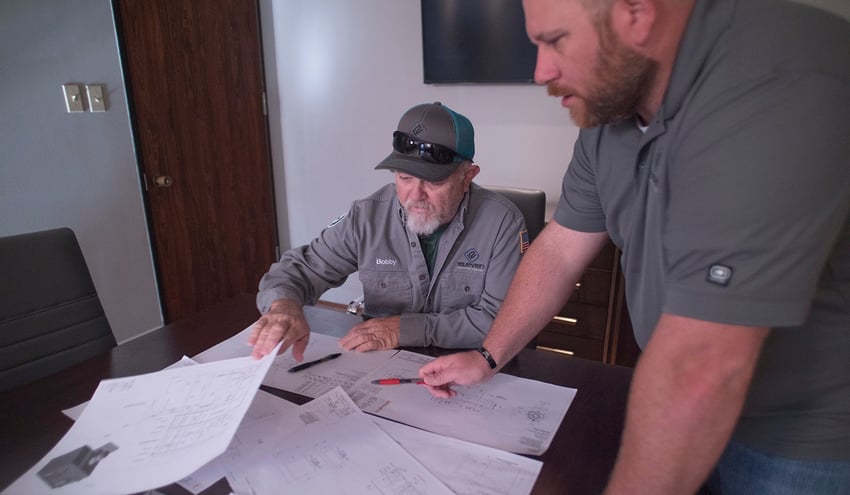 From the Field to the Forefront of Innovation
12:eleven's designs are engineered and fabricated in an economical and effective fashion in order to exceed all of the requirements of the state regulations.
Contact Us
Discover the strengths that the specialists in innovation and customization bring to production and process equipment. Contact 12:eleven and experience quality that is reliable, efficiency that is proven and service that is unsurpassed.
We invite you to request a quote for our products or services
---

As a specialty company providing custom design, engineering and fabrication of production and process equipment, we are dedicated to doing what's right for our customers and passionate about creating value on every project.
We leverage the field expertise of our design and engineering group together with our diversified manufacturing capabilities to deliver a broad range of innovative surface production equipment - including Separators, Treaters, Free Water Knock Outs, Bulk and Test Packages, Indirect Line Heaters, Gas Production Units, Gas Dehydration Units, Glycol Contact Towers, Vapor Recovery Towers, Oil Stabilizing Towers.