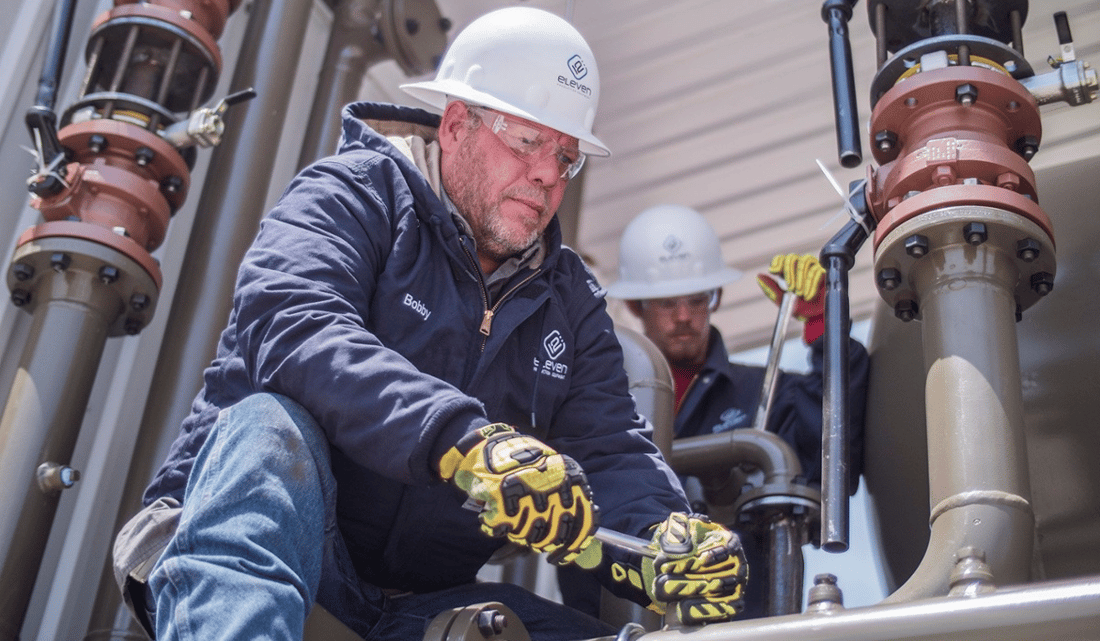 Building on our team's 30 years of experience, our licensed professional engineers leverage their expertise to provide cost-effective, customized equipment and components.
Learn more about our engineering offerings and what separates the 12:eleven design team from that of any other in the field.

Engineering Solutions
Our team provides innovative solutions at every step in the process: from design to engineering, fabrication and support.
Not only offering production and process equipment of the highest quality, we also provide customer-focused services that meet a complete range of needs, including Commissioning, Troubleshooting, Logistics coordination and Production expertise
For any environment, any conditions and any application, we take the time to get things right, every time.
Our Multi-Discipline Engineering Team
Our team features 9 Licensed Professional Engineers and 6 draftsmen - focusing on Petroleum, Mechanical and Civil Engineering disciplines.
Engineering Offerings
When it comes to engineering work our team focuses on the following:
Custom Engineered Well-Pad Solutions
Ground-Up Custom Equipment design
Equipment Optimization
Facility Layout & Design
Engineering Software Capabilities
Our engineering team are experts at a multi-platform level while using different software platforms, including:
Ansys Analysis
RISA 3D Structural Analysis
Caesar II – Piping Stress
Compress – Vessel Code Calculations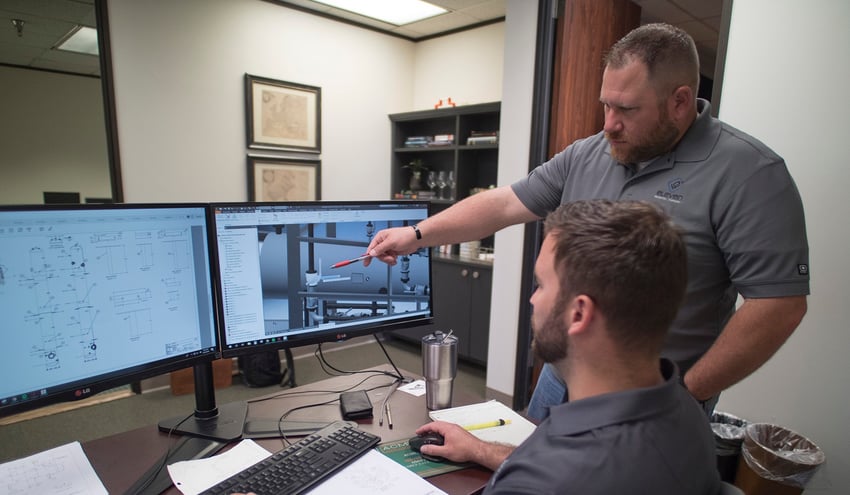 Oil and Gas Production and Process Equipment
We create it, we test it and we stand by it. We leverage the field expertise of our design and engineering group together with our diversified manufacturing capabilities to deliver a broad range of innovative surface production equipment. Our thoughtful solutions provide a host of benefits that extend from having a smaller footprint to being more efficient and more cost effective.
Production Equipment
Gas Processing Equipment
Environmental Equipment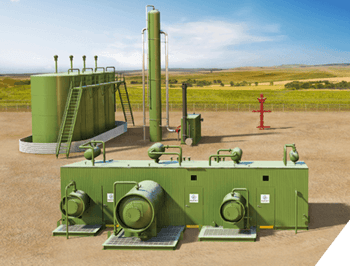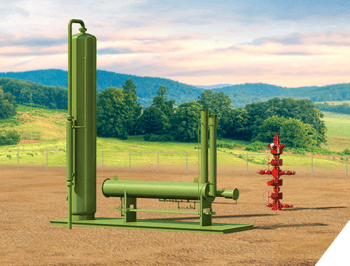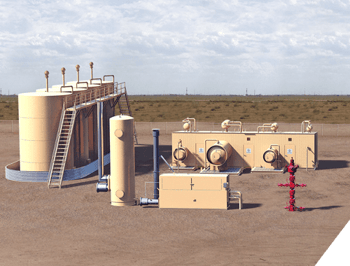 Customized Designs Trusted to Perform
By engineering production and process equipment based on each customer's specific need, we add value and raise performance.
Custom Solutions
A full design engineering team works to transform your custom equipment from concept to reality by producing a full set of fabrication drawings for approval.
The approval process allows you the unique opportunity to review the product design and discuss any necessary changes before the equipment is manufactured, ensuring that you get the best equipment for your processing needs.
Manufacturing Experts
Our manufacturing engineering team, along with our highly skilled fabrication experts, begin to shape steel into your designed process equipment.
Our engineering teams work together daily with a common goal of improving designs that will ultimately provide a better, more efficient process leading to increased flexibility and profits for our customers.
From the Field to the Forefront of Innovation
12:eleven's designs are engineered and fabricated in an economical and effective fashion to exceed all the requirements of the state regulations.
Contact Us
Discover the strengths that the specialists in innovation and customization bring to production and process equipment. Contact 12:eleven and experience quality that is reliable, efficiency that is proven and service that is unsurpassed.
We invite you to request a quote for our products or services
---

As a specialty company providing custom design, engineering and fabrication of production and process equipment, we are dedicated to doing what's right for our customers and passionate about creating value on every project.
We leverage the field expertise of our design and engineering group together with our diversified manufacturing capabilities to deliver a broad range of innovative surface production equipment - including Separators, Treaters, Free Water Knock Outs, Bulk and Test Packages, Indirect Line Heaters, Gas Production Units, Gas Dehydration Units, Glycol Contact Towers, Vapor Recovery Towers, Oil Stabilizing Towers.