Innovation at Work
Challenge:
In 2015, a State Government Authority issued a regulation that required that all crude to be heated to a minimum of 110°F in final separation and RVP levels to be below 13.7 psi. Several oil and gas operators were impacted by this new regulation and were seeking economical but effective solutions.
Solution:
In order to comply with the temperature requirement, the 12:eleven team repurposed conventional equipment to indirectly increase gas temperature for wells producing below the 110°F threshold. This innovative, built-for-purpose piece of equipment is strategically placed in the production process to provide for complete regulatory compliance as it relates to the temperature regulations. The second challenge was to comply with RVP levels required in the new law. In order to reduce the RVP pressure in the oil, conventional surface equipment was again strategically installed within the oil and gas production process in an optimal location to maximize retention time and reduce process pressures to levels necessary to significantly reduce the RVP below the 13.7 psi requirement. Thus, 12:eleven has designed, engineered and fabricated an economical and effective solution to more than meet all of the requirements of the state regulation.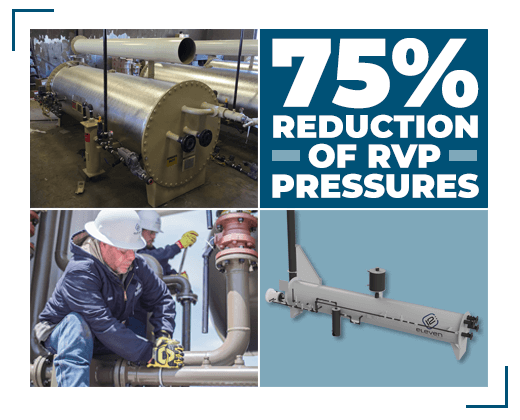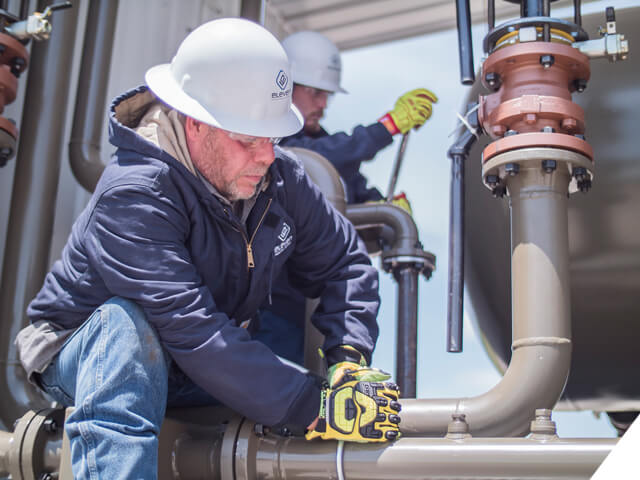 From the Field to the Forefront of Innovation
We cut our teeth in the field on location. Our core team, whose history began in the field, understand equipment and production operations. In the toughest environments, we bring experience and innovations that deliver a host of benefits, including reduced pad size and equipment footprint, lower chemical and installation costs as well as reduced maintenance costs and lower overall energy consumption – delivering economical yet effective solutions.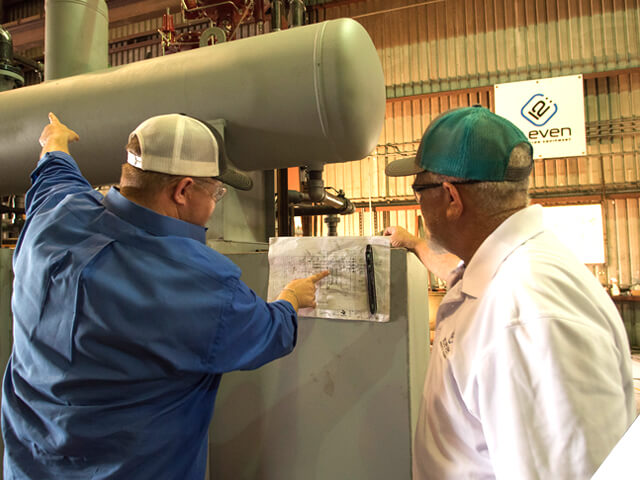 The Value of Knowledge
At 12:eleven, we are passionate about production and process equipment and creating value for our customers through customer-focused solutions, rigorous quality control and operational excellence. Anytime, anywhere, we are ready to help solve your challenge with our decades of industry knowledge.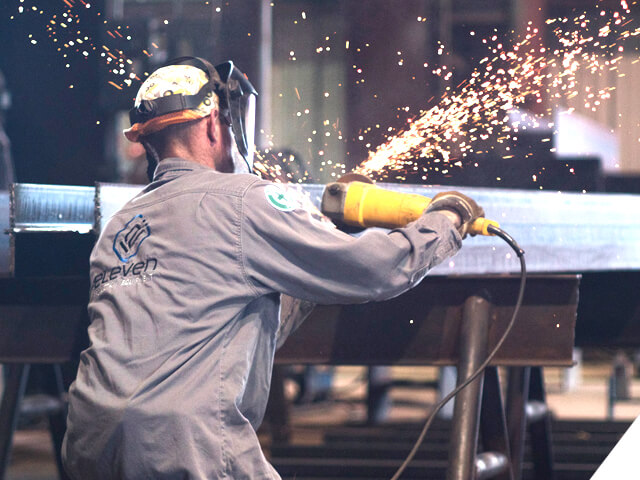 Our Quality Certifications
7SWE (Construction)
DSQR (Aerospace)

ISO 9001:2015

AS 9100 Rev D
ASME Section VIII, Div 1
U & R stamps
ANSI 331.3
AWS D1.1
North Dakota Spacing Variance
12:eleven Production Equipment made application for an order allowing a boiler to be located closer than 150 feet to the oil tanks in North Dakota, as an exception to the requirements of North Dakota Administration Code (NDAC) Section 43-02-03-28, and such other relief as is appropriate. The application was approved by the Industrial Commission of the State of North Dakota. Contact 12:eleven to discover how we can reduce your pad size and improve operational efficiencies in North Dakota.