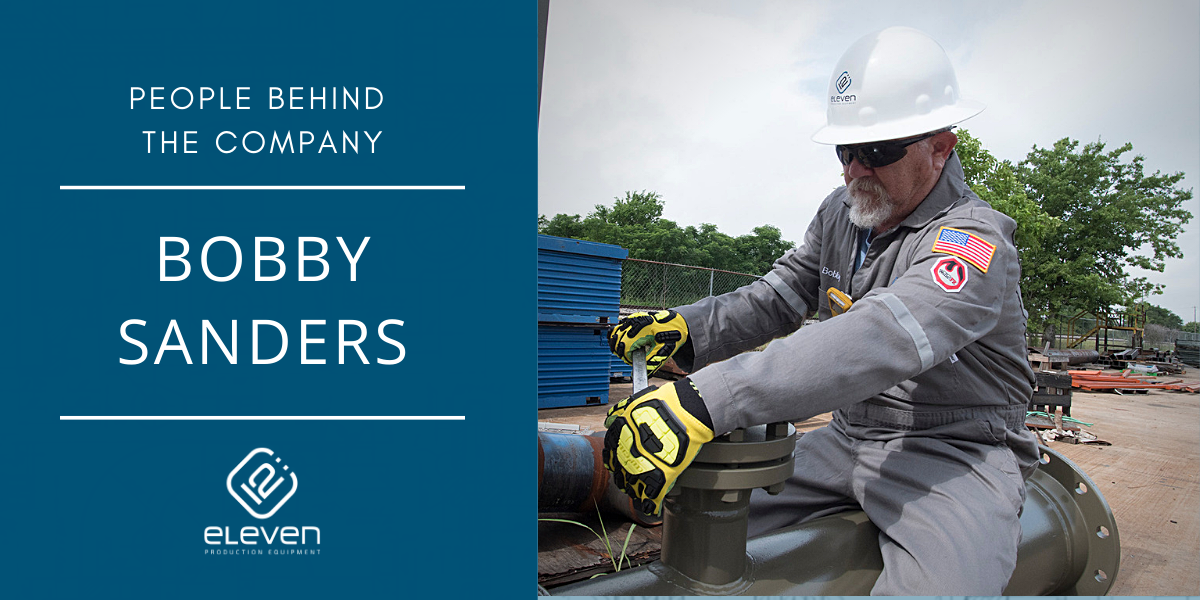 Behind every great company is a great team of people!
Keep reading to learn more about one of our valued team members, Quality Manager, Bobby Sanders.
Meet Bobby Sanders
With 35+ years in the oil and gas industry, Bobby helps our team create innovative solutions in production and process equipment with a focus on quality and delivering greater value to our customers.
Bobby has a depth of oilfield experience he has gleaned from the various positions held throughout his career, touching many different stages of the oil and gas process.
Bobby Sanders' Journey
His previous experience includes supervising and managing various stages of equipment fabrication, including a focus on quality control and service. His roots start with a broad level of field experience and it is conveyed in his attention to detail on how equipment is engineered, fabricated and assembled; meeting and exceeding all quality standards.
With over 26 years' experience at Natco/Cameron, he supervised various departments in fabrication, while meeting strict timelines for customers deliveries.
Expanding the 12:eleven Experience
12:eleven is grateful to be able to have the continued opportunities to aid our customers in a successful 12:eleven experience.
Josh Tracey, our Vice President of Operations and Sales, shares some of his thoughts about Bobby:
Bobby is someone you can count on to get the job done and walk away knowing that it was done right. He instinctively knows what and how the customer wants to see the equipment when it arrives on location – his objective is to exceed those customers' expectations every time.

With his extensive background in field service, ease of maintenance and safety are a priority when units are being assembled.
Contact Us
Discover the strengths that the 12:eleven specialists in innovation and customization bring to production and process equipment. Contact 12:eleven and experience quality that is reliable, efficiency that is proven and service that is unsurpassed.
We invite you to request a quote for our products or services.
---

As a specialty company providing custom design, engineering and fabrication of production and process equipment, we are dedicated to doing what's right for our customers and passionate about creating value on every project.
We leverage the field expertise of our design and engineering group together with our diversified manufacturing capabilities to deliver a broad range of innovative surface production equipment - including Separators, Treaters, Free Water Knock Outs, Bulk and Test Packages, Indirect Line Heaters, Gas Production Units, Gas Dehydration Units, Glycol Contact Towers, Vapor Recovery Towers, Oil Stabilizing Towers.