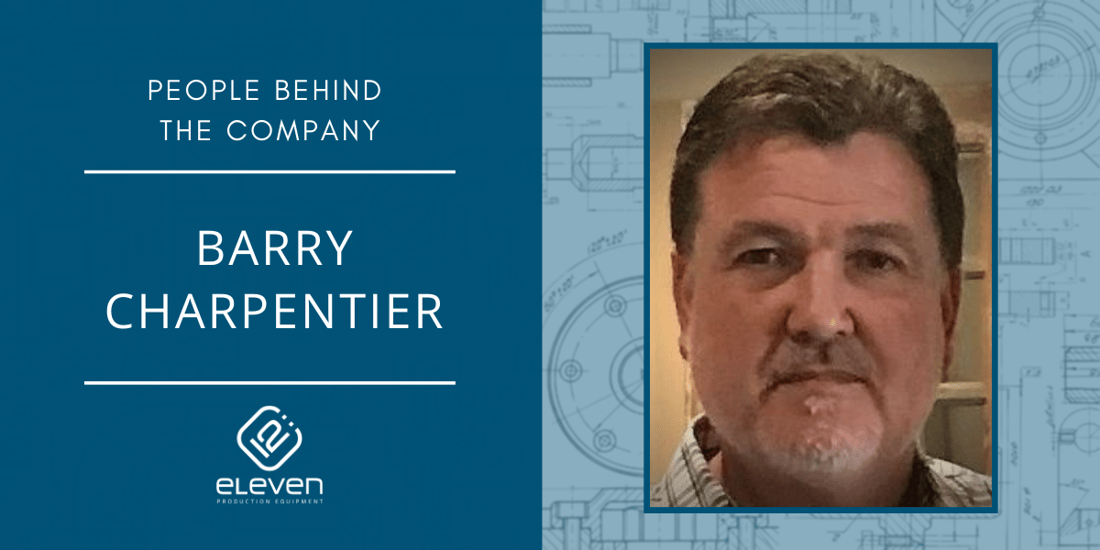 When enhancing our team, we seek out, experienced leaders who share our core values. We are super excited to have the experience and leadership of our newest team member Barry Charpentier.
Keep reading to learn more about one of our valued team members, Director of Business Development, Barry Charpentier.

Meet Barry Charpentier
Barry brings 30 years of experience in the oil and gas industry (primarily focused on upstream activities), a respected reputation, drive, passion and an energy level to the 12:eleven organization that is second to none.
Barry combines an exemplary record of integrity and professionalism with expertise and innovative thinking by cultivating an environment of excellence and developing relationships deeply rooted in trust.
Barry Charpentier's Journey
Before joining 12:eleven in July 2020, Barry served as President for FDF Energy Services. Barry began his twenty-nine (29) year career at FDF in an entry-level position and quickly ascended through the ranks.
He served in many critical leadership roles of increasing responsibility and complexity, culminating in the role of President. During his tenure there, he led, guided, and supported the company through some of its greatest growth and most challenging environments.

Barry earned his MBA from the University of Louisiana at Lafayette and holds a Bachelor of Science Degree in Management from USL
Explore the 12:eleven Experience
When our customers partner with 12:eleven, they acquire the full depth of knowledge and experience our team brings to the table. In every aspect; design, engineering and fabrication of the highest quality production equipment.
The 12:eleven experience provides a significant pricing advantage for customers seeking custom equipment and best-in-class solutions.
Contact Us
Discover the strengths that the 12:eleven specialists in innovation and customization bring to production and process equipment. Contact 12:eleven and experience quality that is reliable, efficiency that is proven and service that is unsurpassed.
We invite you to request a quote for our products or services.
---

As a specialty company providing custom design, engineering and fabrication of production and process equipment, we are dedicated to doing what's right for our customers and passionate about creating value on every project.
We leverage the field expertise of our design and engineering group together with our diversified manufacturing capabilities to deliver a broad range of innovative surface production equipment - including Separators, Treaters, Free Water Knock Outs, Bulk and Test Packages, Indirect Line Heaters, Gas Production Units, Gas Dehydration Units, Glycol Contact Towers, Vapor Recovery Towers, Oil Stabilizing Towers.