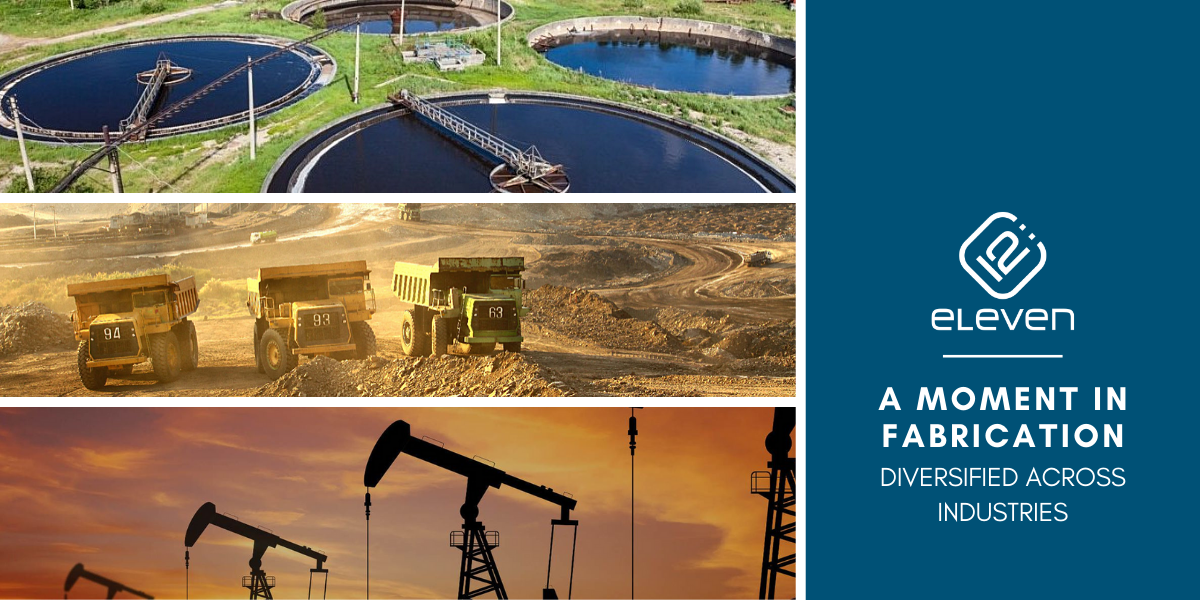 12:eleven has invested heavily in our manufacturing capabilities that can weather natural and unnatural events and minimize or eliminate operational disruption.
Our manufacturing capabilities are diversified across many industries, helping to insulate us and our customers from the volatility that often comes hand-in-hand with the manufacture of oil and gas production equipment.
Heavy F
abrication and A
ssembly Capabilities
Our manufacturing group, centrally located in north Texas, has over 40 years of experience in heavy fabrication and assembly in industries such as:
Water & wastewater
Mining
Energy
Transportation
Heavy industrial
Adding sheet metal and machining to the mix, our manufacturing group can also service the following industries:
Aerospace
Medical
Electrical
Industrial markets
They even provide products to the recreational boating industry!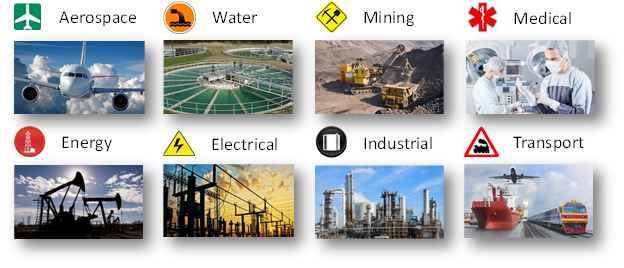 Manufacturing Capabilities Weather Natural and Unnatural Events
No doubt, 2020 has been a roller coaster year! From COVID to OPEC, energy prices (and many companies) have taken a beating. However, our manufacturing base is as strong as ever, and 12:eleven stands ready to swing into action when the drilling and completion activity recover and return back to healthy levels!
Offering Diversity and Singular Focus
With our plants completely operational in the Texas area, combined with our other geographic locations, our customers receive:
The diversity and risk mitigation (especially from natural disasters and pandemics) that only multiple sites can provide.

Customer focus that only a single source provider can offer.
The 12eleven Experience
When our customers partner with 12:eleven, they acquire the full depth of knowledge and experience in every aspect of design, engineering and fabrication of the highest quality production equipment, including:
Sheet metal fabrication,

Heavy fabrication of ASME code and non-code vessels,

Precision CNC machining,

Complex assemblies,

Surface prep and painting,

And much more.
Contact Us
Discover the strengths that the 12:eleven specialists in innovation and customization bring to production and process equipment. Contact 12:eleven and experience quality that is reliable, efficiency that is proven and service that is unsurpassed.
We invite you to request a quote for our products or services.
---

As a specialty company providing custom design, engineering and fabrication of production and process equipment, we are dedicated to doing what's right for our customers and passionate about creating value on every project.
We leverage the field expertise of our design and engineering group together with our diversified manufacturing capabilities to deliver a broad range of innovative surface production equipment - including Separators, Treaters, Free Water Knock Outs, Bulk and Test Packages, Indirect Line Heaters, Gas Production Units, Gas Dehydration Units, Glycol Contact Towers, Vapor Recovery Towers, Oil Stabilizing Towers.