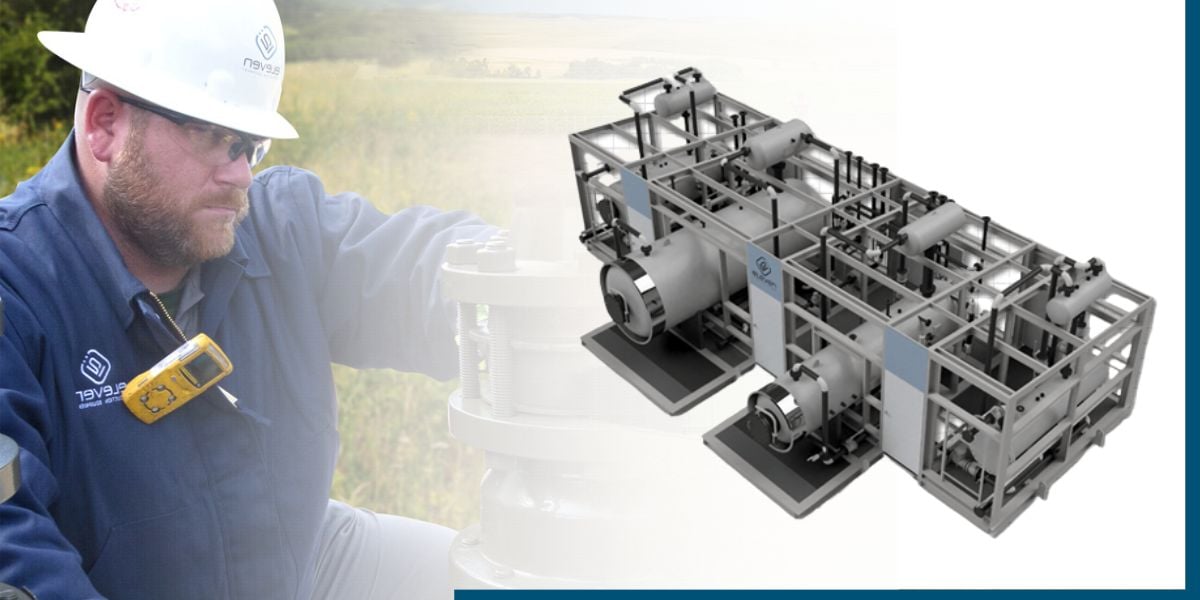 The industry of oil and gas continues to evolve, continuously embracing innovative technologies and methods that enhance efficiency and productivity. In the center of this evolution are Bulk and Test Packages, becoming increasingly common and valuable tools in the field.
At 12:eleven, we have not only adopted this trend but have taken it a step further with our uniquely crafted design. This blog post will provide insight into the many facets of our Bulk and Test Packages, shedding light on their potential to revolutionize your operations.
A Customizable Foundation for Your Specific Needs
In creating our Bulk and Test Packages, we've placed a paramount emphasis on customization. We understand that every client has unique needs and wants, and we've designed our units to reflect this. Our packages serve as a customizable skeleton or foundation that can be easily tailored to meet your specific requirements, becoming an integral part of our Total Well Pad Solution.
These units come with many standard features that are typically not included in similar packages. Ranging from economical options to full custom automation, our units are designed to not only meet but exceed your expectations, ensuring you get the best out of your investment.
Intelligent Design for Ease of Assembly
Our Bulk and Test Packages boast an interconnected design with multiple skids, allowing for the creation of a building that can be up to sixty-foot long. This modular design enables us to transport these units with ease, and then assemble them on location into one seamless building.
With meticulous attention to detail, we map out the various components that are disassembled for transportation, ensuring that we can re-assemble the unit in hours after receiving it. This speedy assembly time saves valuable resources and allows for immediate usage, showcasing our commitment to efficiency and practicality.
Adaptable and Efficient for Varied Applications
The adaptability of our Bulk and Test Packages is one of their standout features. We've incorporated many process efficiencies into the package to ensure they are suitable for a wide range of applications. Special inlet devices and gas domes are included to handle situations with higher amounts of gas, ensuring optimal performance regardless of the conditions.
From single well applications (Test side), Multi-well applications (Bulk Side), to multi-well applications requiring testing (Bulk and Test Unit together), our packages are equipped to handle a variety of scenarios. They are available for both cold and warm weather designs, proving their adaptability.
ASME Code Compliance and Added Benefits
In the realm of Bulk and Test Packages, compliance with industry standards is not merely a requirement, but a guarantee of quality and safety. At 12:eleven, our units are designed and built in adherence to the ASME (American Society of Mechanical Engineers) Code, which sets the industry standards for pressure equipment and components. This adherence ensures that our packages are structurally sound and safe for use in various operational environments.
Built to ASME Code Vessels
The ASME Code stipulates the design, fabrication, inspection, testing, and certification of pressure vessels. Our Bulk and Test Packages are built to code vessels, which means they are designed and built in line with the stringent standards and requirements set by ASME. This certification ensures our products are reliable and safe, capable of withstanding the high-pressure environments common in oil and gas operations.
Variable Pressure Rating of Vessels
Our Bulk and Test Packages are unique in their variable pressure rating of vessels. This feature provides flexibility, allowing the units to operate safely under varying pressure conditions. It's an essential attribute for operations that require changes in pressure, ensuring optimal performance and safety across a range of applications.
12:eleven Offers Bulk and Test Packages Solutions
We provide a range of package solutions, from bare vessels skid mounted to full turn-key packages. Whether you're looking for basic accessory items or extensive options for mechanical, pneumatic, or electric applications, we have you covered.
Our collaborative design approach, incorporating input from field to fabrication, has resulted in a product that is a top choice for producers. We invite you to explore the many added benefits of our design, and let us provide you with a custom solution for your specific applications. Embrace the future of oil and gas operations with our Bulk and Test Packages, and experience a new level of efficiency, customization, and adaptability.
We invite you to request a quote for our products or services.
Related Articles:
The Importance of ESG in the Oil and Gas Industry - Let's take a closer look at ESG in the oil and gas industry, and discuss how recent orders by the Biden administration have affected the scene.
Oil and Gas Production and Process Equipment - In this blog post we will dive into the most important pieces of oil and gas production equipment. We will also talk about how to maintain them properly.
---
As a specialty company providing custom design, engineering and fabrication of production and process equipment, we are dedicated to doing what's right for our customers and passionate about creating value on every project.
We leverage the field expertise of our design and engineering group together with our diversified manufacturing capabilities to deliver a broad range of innovative surface production equipment - including Separators, Treaters, Free Water Knock Outs, Bulk and Test Packages, Indirect Line Heaters, Gas Production Units, Gas Dehydration Units, Glycol Contact Towers, Vapor Recovery Towers, Oil Stabilizing Towers.